Bendigo Blues & Roots Music Festival returns 3-6 November 2022
We're bringing back a fun-filled four-day program of blues and roots performances, open mic opportunities, jam sessions and workshops. The centerpiece of the program, is a day-long family-friendly concert featuring more than a dozen acts over two stages in picturesque Rosalind Park on Saturday 5 November 2022.
Venues will not only be dotted around the City's CBD, with street parties, hotels, cafes, our famed Art Gallery and park spaces, but outside the CBD. There will again be participating venues hosting live music as part of the program in White Hills, Golden Square, Quarry Hill, Long Gully, Eaglehawk, Kangaroo Flat and as far flung as Ravenswood, Chewton, Cornella and Maldon.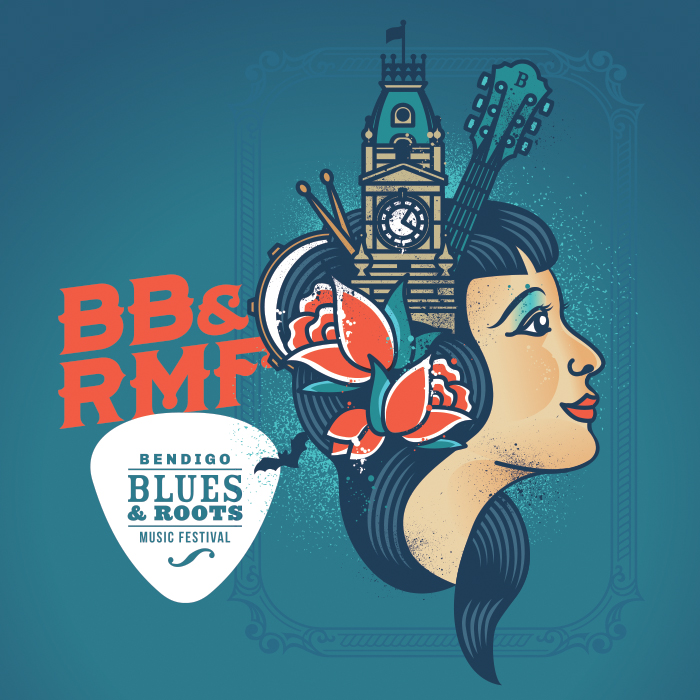 First round artist announcement
40 Thieves
Adelle Davis
Alawishus Jones & The Outright Lies
Amy Tie
Andy Garlick
Anna Scionti Trio
Ben J. Carter
Bendigo Ukulele Group /Eclectic Ukelectix/ Uke Joint Jumpers
Bonnie Kay and the Bonafides
Brent James Turner
Buddy Knox Blues
Charlie Bedford
Chris DeAraugo
CJ Stranger
Craig Atkins
Dan Duggan
Daniel Aaron
David Blight with Mick Kidd
David Spry
Day of Embers
Dead Clampets
Don Morrison
Dorado
Elena b Williams
Fiona Boyes
Flora
Geoffrey Williams
George Kamikawa
Greenhatch Blues
Grim Fawkner
Hannah Acfield
Harry Coulsons Blue Dogs
Hat Fitz & Cara
Jade Byrd
Jake Fry
Jay Howie
Jesse Morris Band
Kane Vincent
Kerryn Fields
La Fiaba String Quartet
LamBros.
Leslie D. King & The Trembling Shakes
Lloyd Dodsworth
Louie & The Pride
Luke Harrington
Luke Watt
Mariah McCarthy
Mia Mazzarella
Midweek Blues
Nathan Schifferle
Pete Cornelius Band
Piano Wizard Andrew Farrell
Rachel Clark
Rambal
Rattlin' Bones Blackwood
Rory Phillips
Shea Laoise Music
Sherri Parry
Sons of The Blues
Steph Bitter
T.K. Reeve
Tasha Zappala
The Barren Spinsters
The Blue Darts a.k.a. The Ellroys
The Deans of Soul
The Gami Gami Devils
The McnaMarr Project
The SunBears
Timbakat
Tony J King
Union Street Blues Club